Zion Leonahenahe
Basque
Hacker turned Security Researcher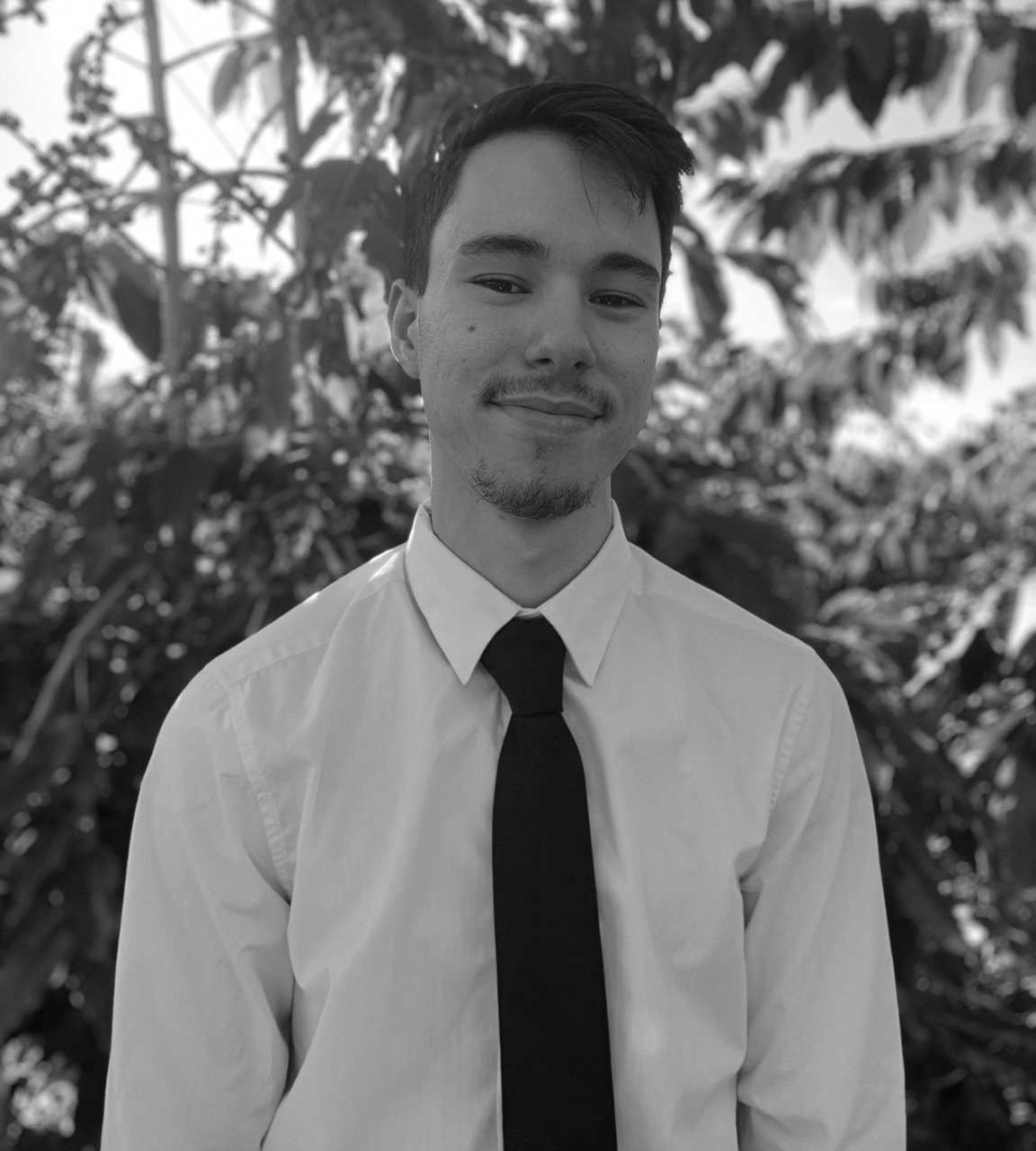 The Past
---
Born in south Kona on the island of Hawaii, Zion was born hapa haole to a Hawaiian-Portuguese family favorably invested in the community of Hawaii. He was raised on a farm in the lower edge of Mauna Loa. From birth, Zion was regularly involved in helping the community through fundraisers, the Miss Kona Coffee pageant, and IT work, which lead him to his involvement in computers. At the age of twelve he learned his first computer language, Java, which allowed him to work on plugin development for various video game services. Through Java, Zion discovered his first love for computer security as he discovered the basics of packet analysis, allowing him to start his daring decent into the world of security.
As the beginning years of high school approached, Zion was accepted into Kamehameha Schools, a private boarding school located in Honolulu, on a full scholarship. At Kamehameha, Zion founded the Kamehameha Coding Club, joined a nationally ranked math team, competed on the local debate team, and ran on the cross country team. Through the mayhem of school, he was able to collect various awards in each team he dedicated his time too, but still found a special time for computer security.
Local based hacking, packaged as personal research, motivated his early teen years where he developed various Mac OSX based exploits, including root based escalation, anti-monitoring alterations, and mass event injecting into cloud connected laptops. Though most of his exploits were not rigorously discovered, he found joy in understanding the inner workings of computers. Through is discoveries in computer security, he was recommend into a work-study program with the National Security Agency (NSA), where he received a position at the NSA. Due to high school commitments, he was required to decline the offer, but continued his endeavors in computer security.
Finishing high school, Zion was able to complete work with his state government to improve the coding movement in impoverished high schools, after he won the high school division state hackathon. He received multiple scholarships with which he was able to attend Arizona State University with the pursuit of joining their world renown cyber security lab, SEFCOM.
The Present
---
Continuing his education at Arizona State University, with a major in Computer Science and a focus in Information Assurance, Zion continues to excel in the Cyber Security world. Currently, Zion works as a researcher in SEFCOM under Dr. Shoshitaishvili. He researches Automated Binary Exploitation in the lab while keeping his hacking skills fresh through CTF events.
Zion continues to update his expertise in computer security by working on a few projects such as angr, patcherex, driller, and a few other Github exclusives. Zion frequently can be found pursing projects involved in computer security, networking, and cryptography. Through his scholarly connections, he continues to be involved with the best that computer science has to offer as he gets involved in interesting side projects.
Though he specializes in computers, Zion has recently found love for writing as a hobby, not to be confused with his adjunct hobby of writing code. In his recently opened blog, thelandofzion.com, Zion loves to write about life observations, surreal fictional stories, and of course fun hacking projects. Zion continues to build his foundation in writing and uses it as a past time to express himself.
As the current time pushes him forward, Zion is continuing to work hard as an excelling student at ASU and an even strong researcher at SEFCOM.
The Future
---
What the future holds for Zion is an outline of his goals. He hopes to accomplish an excel of cyber security in the world while focusing on the communities that usually can't afford the change. Zion also hopes to continue his education at a post secondary university before accomplishing greater efforts in the work force.
The future is a mystery for Zion, but whatever his future appears to be, it will indefinitely be a good story.